The Saga plc Annual General Meeting ('AGM') is usually held in June each year. In 2021, the AGM date was published in the 2021 Annual Report and Accounts (released on 11 May 2021).
The AGM gives you, as shareholders, the opportunity to vote on various company matters either by attending the meeting yourself, or by appointing a proxy. It also provides the chance to ask formal questions of the Saga plc Board during the meeting. If you however, are unable to attend the meeting, we would welcome your feedback in advance.
You can contact us here.
2021 Annual General Meeting
The 2021 Annual General Meeting was held on Monday 14 June at 11:00am. Full details of the 2021 AGM resolutions are available in the AGM Notice of Meeting and details of the voting at the AGM can be found here.
As at 5 May 2021 (being the latest practicable date before publication of the Notice of Meeting) the Company's issued share capital consisted of 140,102,227 Ordinary Shares, carrying one vote each. No shares were held in treasury. Therefore, the total voting rights in the Company as at 5 May 2021 were 140,102,227. 
For full details on the 2021 AGM, please refer to the Letter from our Chairman and the AGM Notice of Meeting. 
Articles of association
Resolution 18 sought approval of new articles of association for the Company. The resolution was passed and a copy of the new articles of association is available here with a version showing changes tracked to the previous articles here. 
Significant vote against Resolution 2
Resolution 2 sought approval of the Directors' Remuneration Report as set out on pages 77 to 110 of the 2021 Annual Report and Accounts and received support of 77.72 per cent from shareholders. A statement published in accordance with Provision 4 of the UK Corporate Governance code can be found here.
2020 Annual General Meeting 
The 2020 AGM was held on Monday 22 June 2020, at Enbrook Park, Sandgate, Folkestone, Kent, CT20 3SE. Details of the voting at the AGM can be found here.
At the 2020 AGM, the votes on the remuneration policy were as follows:
|   | Number of votes  | % of votes cast  |
| --- | --- | --- |
| Votes for | 609,404,473 | 97.98 |
| Votes against | 12,534,190 | 2.02 |
| Votes withheld | 25,102,200 |   |
| Total votes cast | 647,040,963 |   |
| % of issued share capital  | 57.67 |   |
Investor contacts
For enquiries relating to your shareholding, dividend payments, share certificates, Dividend Reinvestment Plans etc, please contact:
Retail shareholder enquiriesShow
In writing:
Equiniti Group
Aspect House
Spencer Road
Lancing
West Sussex
BN99 6DA
By telephone:
+44 (0)371 384 2640
Lines are open 8.30am to 5.30pm (UK time), Monday to Friday (excluding public holidays in England and Wales)
By email:
customer@equiniti.com
Via the website:
www.sagashareholder.co.uk
---
For other investor enquiries
Investor RelationsShow
Emily Roalfe 
Head of Investor Relations
Daniel Gow 
Investor Relations Executive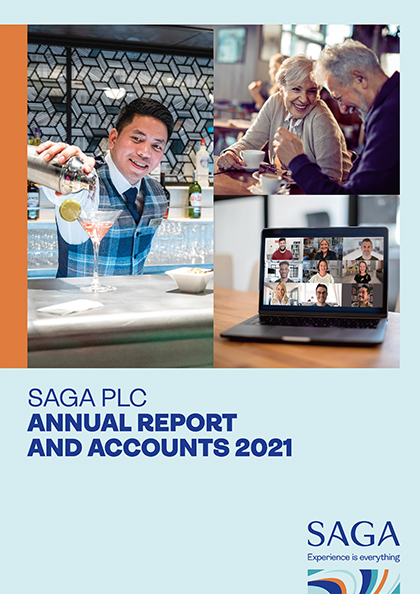 Annual Report 2021
Download here